Before Visiting the Library
Please review the following information:
Library Procedures for COVID-19
Updated March 1, 2022
Upcoming Events
Kandie Carle, the Victorian Lady: Come and see Kandie Carle as she demonstrates and explains the 1890s swimwear of the Gilded Age on Tuesday, May 24 at 6 pm. This is a Historical Society Event co-sponsored by the Westbrook Public Library.
Recipes for Kindness: Celebrate Westbrook's kind spirit by sharing your favorite recipes! These recipes will be compiled into a cookbook for the community to enjoy. Please submit a recipe that you love by June 10th.
A Spring Shoreline Series: The Ubuntu Storytellers: The Westbrook Public Library, the Scranton Memorial Library, and the Henry Carter Hull Library are providing a Spring Shoreline Series headlined by the incredibly talented Ubuntu Storytellers, an ensemble of experienced Black, brown and biracial performers who tell stories of "being" as well as of "being in the skin we're in." Patrons may attend any and all events at each of the three libraries. Registration is required.
Jelly Bean Activities for All Ages: We are enjoying jelly beans all month with three tasty activities! A Trivia & Scavenger Hunt began on Saturday, May 7th and will continue throughout the month. The Jelly Bean Tasting Contest began on Tuesday, May 10th, and the Guess How Many Beans in a Jar contest began on Tuesday, May 17th.
Story Time: May Story Times will be held every Wednesday morning at 10 am. Let's read, sing, and have fun together! We'll meet outside, in front of the Library, if the weather permits. Otherwise, we will meet downstairs in the Community Room. Registration required.
Lew Daniels Technology Center is open by appointment. Ask the library staff if you have questions about making appointments for LDTC services.
Virtual Services
Hoopla Digital
Ancestry for Libraries
Overdrive
Digital Magazines
Remote Printing
Virtual Story Hour with Mrs. Nyman
Weekly Tech Trivia
What To Do In Connecticut
New Books
---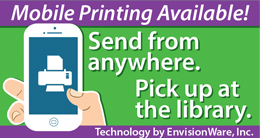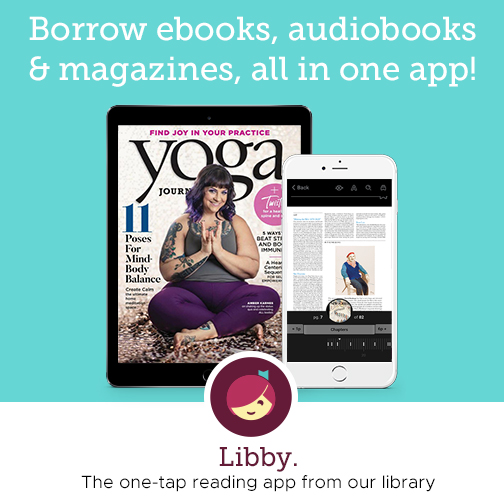 ---