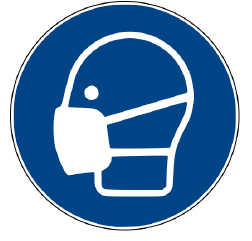 Updated August 2, 2021
The library will be following state and local health requirements related to COVID-19. Here is what this means for your use of the library. Masks are required to enter the building for any length of time, regardless of vaccination status. By entering the library, you agree that your answer to each of the following questions is no:
Have you been in contact with anyone with a confirmed case of COVID-19 in the past 14 days?
Are you experiencing any of the following:

Temperature over 100 degrees in the past 72 hours?

Respiratory symptoms including a runny nose, sore throat, cough or shortness of breath? Flu-like symptoms?

Change in your sense of taste or smell?
We thank you for keeping the library safe.
What to do When You Arrive
Make sure you have your mask on, covering your mouth and nose
Place any return items you have in the outside book drops

Items are quarantined for 48 hours before being checked in. You will not be charged.

The back door will be exit only. Please call the library if you need access to that entrance.
Sanitize your hands at one of our sanitizer stations
Follow social distancing signs throughout the building
Make your book and media selections, and proceed to the checkout station at the front desk

Please stand behind the Plexiglass

Resolve account related questions via phone or email if possible
Make computer appointments over the phone or in person.
We will update this information as our services expand. Thank you again for keeping our library safe.
Thank you for your patience and understanding as we work towards meeting your library needs. For questions, call 860.399.6422. FREE WIFI is available outside the building. You can pick it up in your car. Be advised, this WIFI is not password protected. Use at your own risk. We also have several online offerings for eBooks, downloadable audiobooks, and online learning under the Resources tab (click here).